Meet Your TEAM Ford PALS
---
Score More Than A Great Deal!
At other dealerships, you can feel like just another sale. You've probably interacted with the pushy salesman trying to reach his quota. Or maybe you've met the salesman who's barely there. At TEAM Ford, your purchase is not just a sale – it's an opportunity to prove to you every single day that you made the right decision choosing TEAM for your purchase.
Our Personal Automotive Liaisons (PALS) are trained to walk you through everything that comes after the purchase of your vehicle. This includes finding accessories, advice about upkeep, and maintenance reminders. We understand the importance of what it means to be a PAL. PALs are people you can trust to treat you right because that's what they should do, especially when it comes to vehicle purchase and ownership.
If you're not sure who to turn to for your next Ford purchase, look no further than TEAM Ford in Steubenville to get the best deal and the best service after your purchase.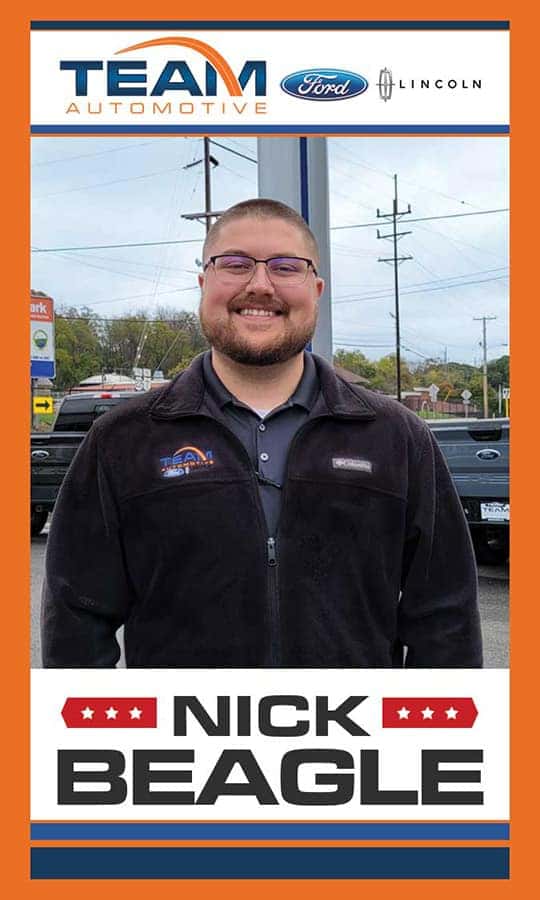 Nick Beagle
Personal Automotive Liaison
CONTACT
740-283-4131
Email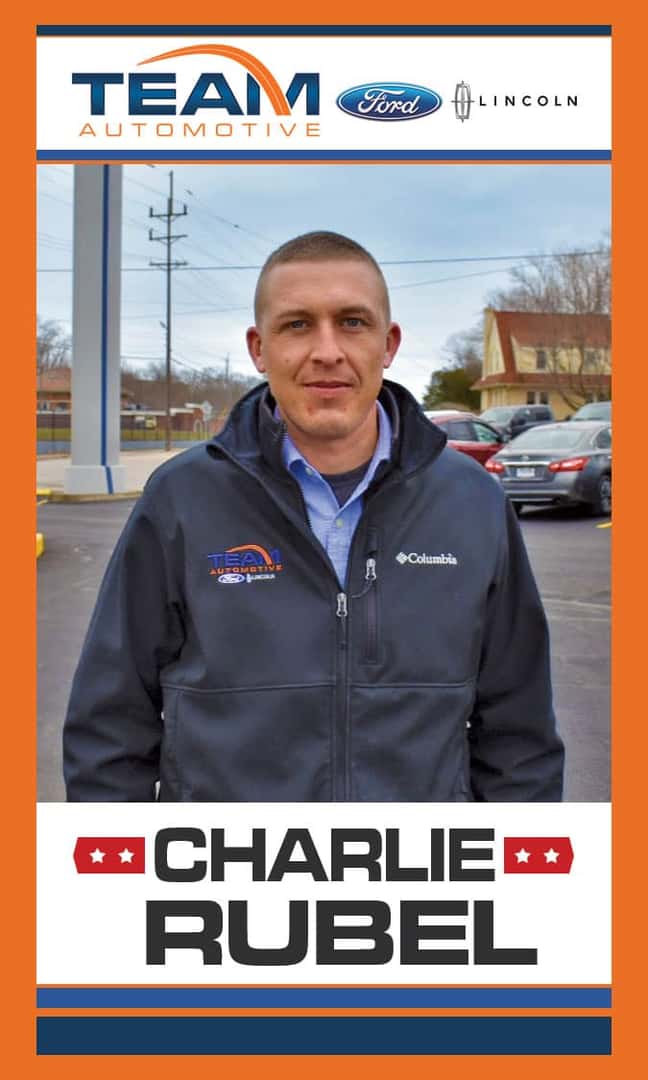 Charlie Rubel
Personal Automotive Liaison
CONTACT
740-314-0057
Email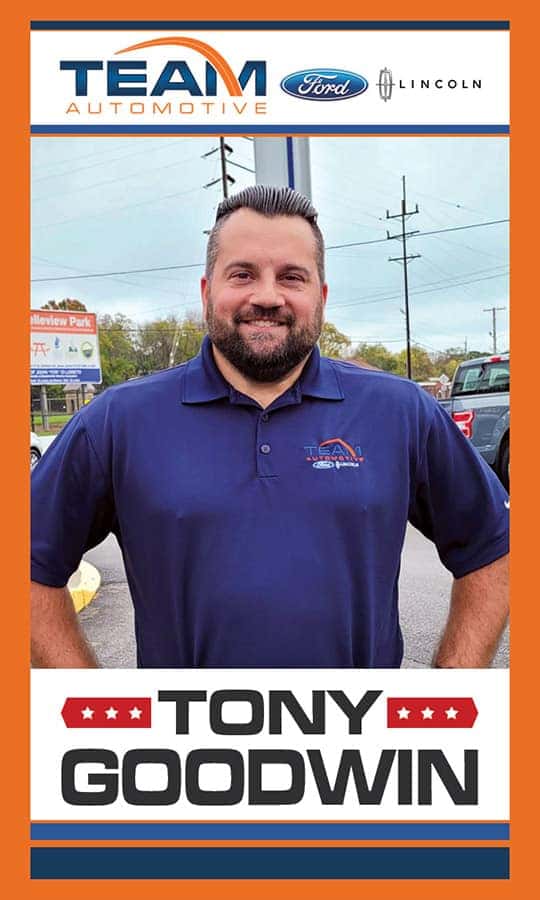 Tony Goodwin
Personal Automotive Liaison
CONTACT
740-314-0061
Email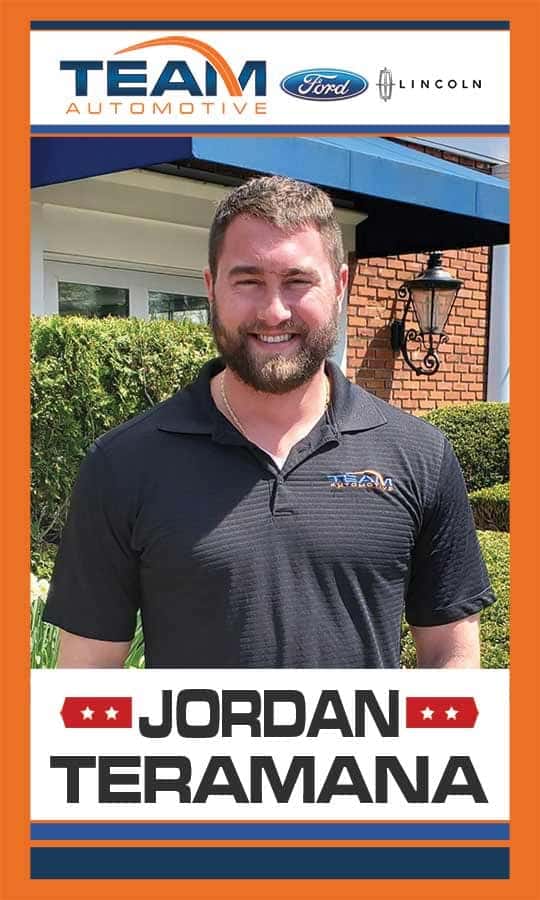 Jordan Teramana
Team Operations Manager
CONTACT
740-283-4131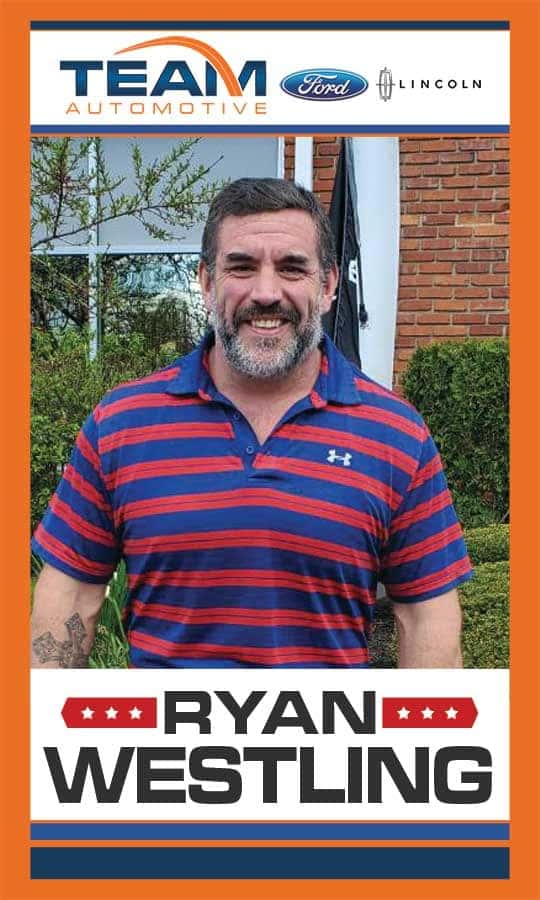 Ryan Westling
Fixed Operations Manager
CONTACT
740-283-4131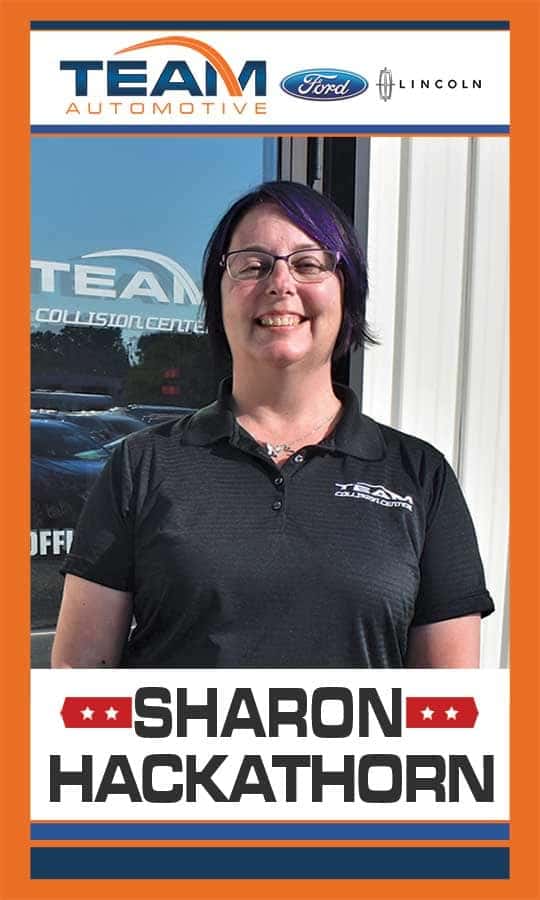 Sharon Hackathorn
Body Shop Manager
CONTACT
740-283-4131